Tropical Storm Bertha
Tropical storm


Bertha shortly after forming

---

Formed
June 30, 2020
Dissipated
July 4, 2020
Accumulated Cyclone Energy
3.00
Highest winds
50 mph
(1-min sustained)
Lowest pressure
996 mb
Damages
$15 million (2016 USD)
Direct Fatalities
7
Indirect Fatalities
0
Missing
3
Areas affected
Florida, The Bahamas
Part of the
2020 Atlantic hurricane season
Tropical Storm Bertha was a tropical cyclone that struck Mexico in late June 2020. It was the Second tropical cyclone and the second named storm of the 2020 Atlantic hurricane season.
Meteorological History
Tornadoes
Confirmed
Total
Confirmed
EF0
Confirmed
EF1
Confirmed
EF2
Confirmed
EF3
Confirmed
EF4
Confirmed
EF5
13
5
6
2
0
0
0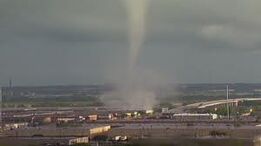 Ad blocker interference detected!
Wikia is a free-to-use site that makes money from advertising. We have a modified experience for viewers using ad blockers

Wikia is not accessible if you've made further modifications. Remove the custom ad blocker rule(s) and the page will load as expected.