Hurricane Jamal
Category 5 hurricane (SSHS)


Jamal before making landfall in the Bahamas while at peak intensity.

---

Formed
August 9
Dissipated
August 26 (Extratropical after August 24)
Accumulated Cyclone Energy
113.57
Highest winds
210
(mph)
Lowest pressure
865 (millibars)
Damages
$220 billion (2020 USD)
Direct Fatalities
2300
Indirect Fatalities
995
Missing
350
Areas affected
Florida, Alabama, Newfoundland,

Ohio, Tennessee,Indiana,Michigan,Pennsylvania,New York,Georgia,Louisiana,New Jersey,Illinois, The Bahamas,Missippi,Missouri, Georgia,Iowa, Wisconsin,Kentucky, and West Virginia

Part of the
2165 Atlantic Hurricane Season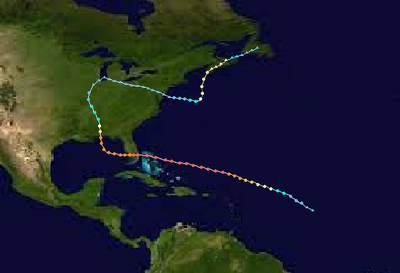 Ad blocker interference detected!
Wikia is a free-to-use site that makes money from advertising. We have a modified experience for viewers using ad blockers

Wikia is not accessible if you've made further modifications. Remove the custom ad blocker rule(s) and the page will load as expected.