2016 Moore, OK Tornado

The tornado near peak strength just outside of Moore

Date

Wednesday, May 11, 2016

Time

12:59-1:46 PM EDT (47 Minutes)

Rating

EF4

Wind speed

195 mph

Path Length

21 Miles

Maximum Width

1000 Yards (Over Half a Mile Wide)

Areas affected

Moore, OK

Damage

$729.1 Million (USD)

Casualties

65 Dead, 111 Injured and 32 Missing

Part Of The
The 2016 Moore, OK Tornado was one of the most devastating Tornadoes to hit Moore, OK Since the 1999 and 2013 Tornadoes
The Event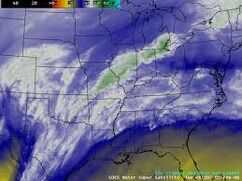 Formed as part of an Active Tornado Outbreak, the supercell that spawned 2016 Moore, OK Tornado developed under Fantastic Instability, Dew Points up to 71F and good upper-level shear.
Ad blocker interference detected!
Wikia is a free-to-use site that makes money from advertising. We have a modified experience for viewers using ad blockers

Wikia is not accessible if you've made further modifications. Remove the custom ad blocker rule(s) and the page will load as expected.